Christmas 2010 has come to and end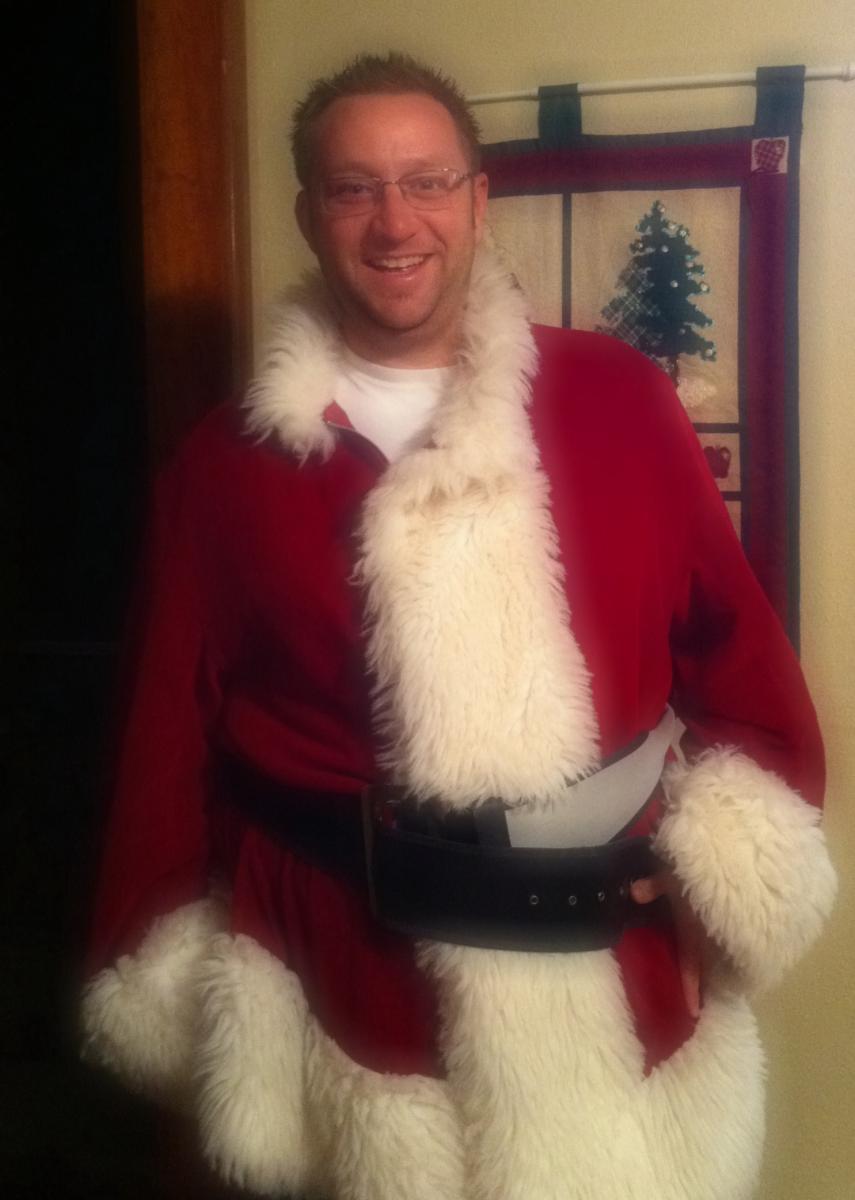 Christmas 2010 has concluded and we will add it to the list of successful Christmas'.
Since I moved to California or got divorced, or started living with someone of a different culture, Christmas has become something different for me. While I realize it is the birth of Jesus Christ and that is what we should truly be celebrating, a place in my mind full of Christmas memories helps me to remember it is also about family.
This year, unlilke years past, I made it home to Arkansas for a weekend and got to see my parents house and tree. Memories of those mornings, in that house, came flooding back. My dad played Santa Claus at the Children's hospital. My mom had pictures wrapped on the wall as if they were presents. Minus my father's homemade fudge, I was 10 years old again.
Christmas' were not always great at the Taylor household. Sometimes and more often than I remember, my father was gone. He was in the Air Force and it's funny how I don't remember him not being there. The videotapes my sister and I made for him and sent him, do, however. They must have done something right for me not to remember it as a negative thing. Thanks Mom and Pops.
Back in California: every night before dinner we do a little thing we discovered in a movie called "The Story of Us", highs and lows. We have done it since I got divorced. The purpose was to make sure we remember dailly, there are highs and lows, but we can all talk about them. A daily giving thanks exercise, if you will. You are not allowed to not have a low, which the kids try on a regular basis. During Christmas dinner we changed it up this year and allowed the kids to tell us there highest Christmas moment, in return, we gave them ours. Azul (partner) and I could have spent hours telling stories. The kids highs were not at all what you would expect them to say, they remember things you don't as a parent. I wish I could see Christmas through their eyes these days.
I am glad I got to see my parents. I am glad my kids seemed to have had a great Christmas, I am thankful for being able to spend this time with the people I love. I am thankful to be alive to tell those I care about how I feel and how happy I am to have them around. Thanks Will and Casey for answering that phone when I call. I know you will never know how much it means to me. So…..  in closing I am thankful Jesus was born so that I could have the experience of celebrating his birthday.